(Läsningstid:
< 1
minut)
I highly recommend the latest release by Sasha DZA at Error Broadcast. (For a regular reader of viewpoint-east.org DZA surely do not need an introduction, but you can refresh your at myspace or read my interview with Dza in May, when he just returned from RBMA in London, or an interview (in Swedish) with Dza and Mujuice from 2008.)
The release at Error Broadcast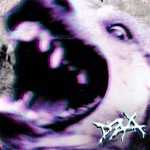 Sasha DZA, the how2make frontier, has with Five-Finger Discount created an unique album which unpredictable beats that will accompany a wild, wild summer. At least I will let this beautiful creative madness ring in my ears all summer long… and probably much longer than that! I highly recommend you all to purchase the lossless audio, which you find below the free download. Keep creativity like this live!
Dza – Shifty by DZA
---