Category: by sophie engström, guests, sociala medier, ukraine, Uncategorized
Tags: Andriy Shevchenko, freedom of information, Mariana Demkova, Olha Wesnjanka, pirate party, social web, Ukraine
(Läsningstid:
2
minuter)
In today's issue of Deutsche Welle Olha Wesnjanka writes an interesting article about the situation for freedom of information in Ukraine. Ukraine has a freedom of information legislation from 1996, but it does not include a specification on general right of access to information. The law therefor needs to be improved.
The head of Center for Political and Legal Reforms in Kyiv, Mariana Demkova, implies that to introduce a Freedom of Information Act in Ukraine will take a considerable long time, and this is due to that fact that processes like this are complex. Demkova refers to how the situation was when Germany implemented the Freedom of Information Act. Germany experience number of complex problems that Ukraine can learn from. "For Ukraine it is certainly important and useful to investigate the German experience: what stood in the way of difficulties in developing, how did it go to implement bill and to enforce the law in practice", Demkova says to Olha Wesnjaka.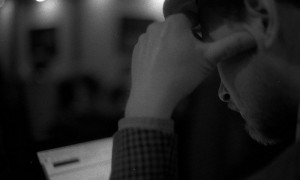 Will Ukrainians be able to get more information about
their rulers online in the future?
Photo: Sophie Engström
A group of Ukrainian specialists, headed by deputy Andriy Shevchenko, will therefor go to Germany to meet German collegues and ministers to discuss and learn about the implementation the federal law on freedom of information in Germany. Since the Ukrainian Federal commissioner for data protection and freedom of information will visit the Ministry of Economy, which takes care of telecommunications issues, the Ukrainian Pirate Party should feel some concern. ACTA traditionally works very close to ministries in Europe that handle questions like freedom of information.
---