(Läsningstid:
< 1
minut)
I december var jag kanske på en av de mest gripande konserter jag någonsin varit på. Fyra röster och fyra kontrabaser. I en poetisk skildring av kriget i östra Ukraina. Jag tror aldrig att ett musikaliskt verk drabbat mig så tidigare. Kanske beror det på att mina känslospröt är extra mottagliga för lidande, sorg.
Och om läget kan jag bara säga att kriget gräver ett hål i våra hjärtan. Det finns inte längre några vinnare. Det har aldrig funnits några vinnare. Vi har alla förlorat något, och många har förlorat någon eller till och med några.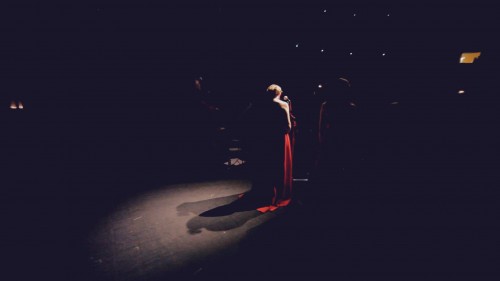 Om de medverkade (engelska):
«2014» for 4 double basses and 4 female voices.
Music by Mariana Sadovska in collaboration with Mark Tokar.
Lyrics by Serhiy Zhadan, Liubov Iakymchuk and traditional Ukrainian wedding songs.
Mark Tokar, Artem Kamenkov, Volodymyr Bedzvin, Ivan Ogar,
Mariana Sadovska, Trio «Kurbasy» – Natalka Rybka-Parkhomenko, Maria Kopytchak, Myroslava Rachynska.
Produced by Dzyga art association.
film director: Oleksandr Fraze-Frazenko.
Operators: Oleksandr Fraze-Frazenko, Bohdan Demchuk, Vitaliy Cycura.
Ternopil Drama Theatre 11/12/2014.
---