(Läsningstid:
3
minuter)
"Vad var det de hette sa du?", frågar Nastja. "Rodjanski… den sovjetiska armén", ropar Volodymyr Stupak tillbaka till baksätet. "Aha, så det var en armé här som hette rodjanski och det var strider på platsen", säger Nastja.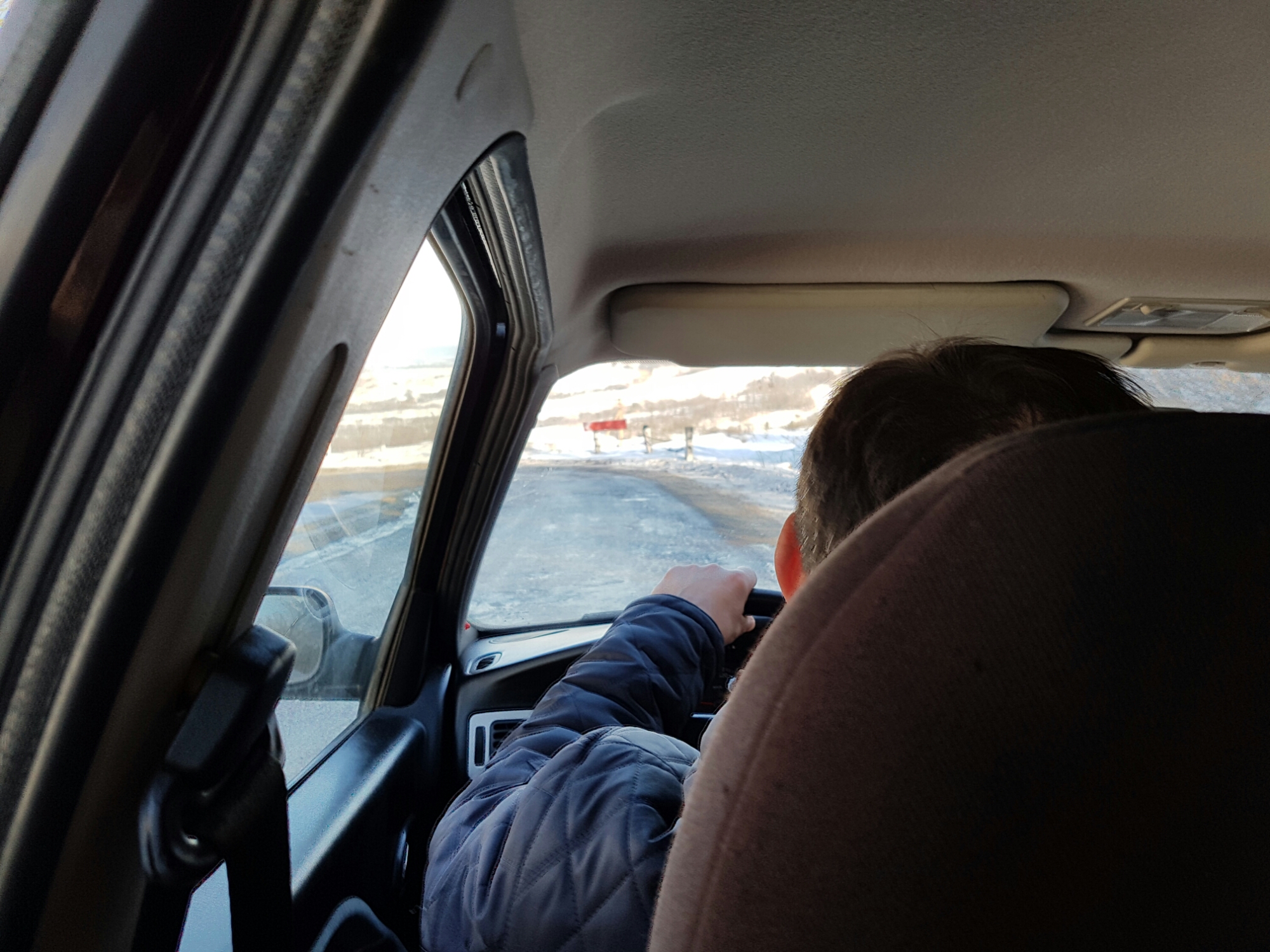 Vår ciceron Volodymyr Stupak rattar säkert på de gropiga vägarna.
Scenen utspelar sig i bilen när vi åker från Pidhirshi mot Olesko och senare
tillbaka till Busk. Volodymyr Stupak har tagit bilen och kört oss till en plats där andra nordmän varit före mig. Vi har precis lämnat Pidhirshis kloster och dessa nordmäns gravfält. Volodymyr har berättat om ett slaget som stod där, mellan sovjetiska armén och tyskarna, som delvis förstörde fältet. Det är en fascinerande insikt att vår tolk, gymnasieeleven Nastja, inte riktigt har klart för sig vilka sovjeterna var, som på ukrainska heter Союз Радянських (radjanskish) Соціалістичних Республік. Det säger en del om att Ukraina har gått vidare, och lämnat paradigmet Det stora fosterlandskriget bakom sig.
När nordmännen, eller varjagerna, kom som handelsmän till platsen fanns där redan en stor bosättning som grundats under 700-800-talet. Bosättningen hette Plisnesko och beskrivs första gången i krönikorna år 1188, men fanns alltså långt tidigare. Det var en stor bosättning som kringgärdades av en trämur och vallar. Bosättningen förstördes 1241 av Batu khan, en mongolisk krigarhövding. Även klostret förstördes, men återuppbyggdes dock. Idag finns endast vallarna kvar av den stora bosättningen. Utanför dessa vallar finns det alltså lämningar från nordmän och då i form av gravar. De första utgrävningarna gjordes 1870 av en amatörarkeolog, men det var under 1940-talet som mer systematiska utgrävningar gjordes.
Vid vårt besök fick vi en helt utomordentlig guidning av Fader Viktor, som leder klostret i Pidhirshi. Fader Viktor berättade att man har hittat ringar, krucifix samt ett svärd på gravfältet. Enligt Fader Viktor kan man beskåda de skatterna i Kraków, men det har jag inte kunnat verifiera eftersom jag tyvärr glömde fråga på vilket museum. (Tips mottages tacksamt!)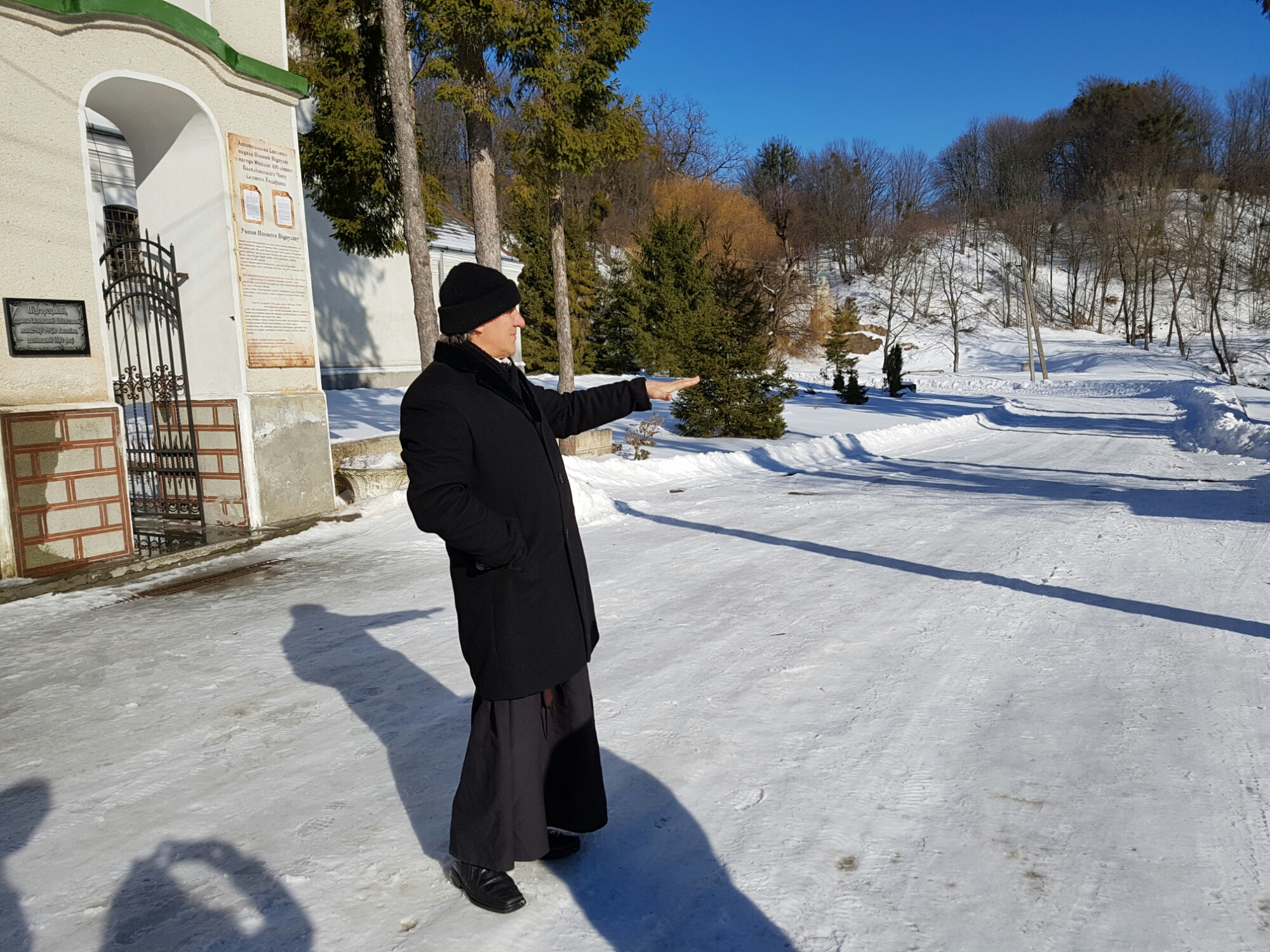 Fader Viktor.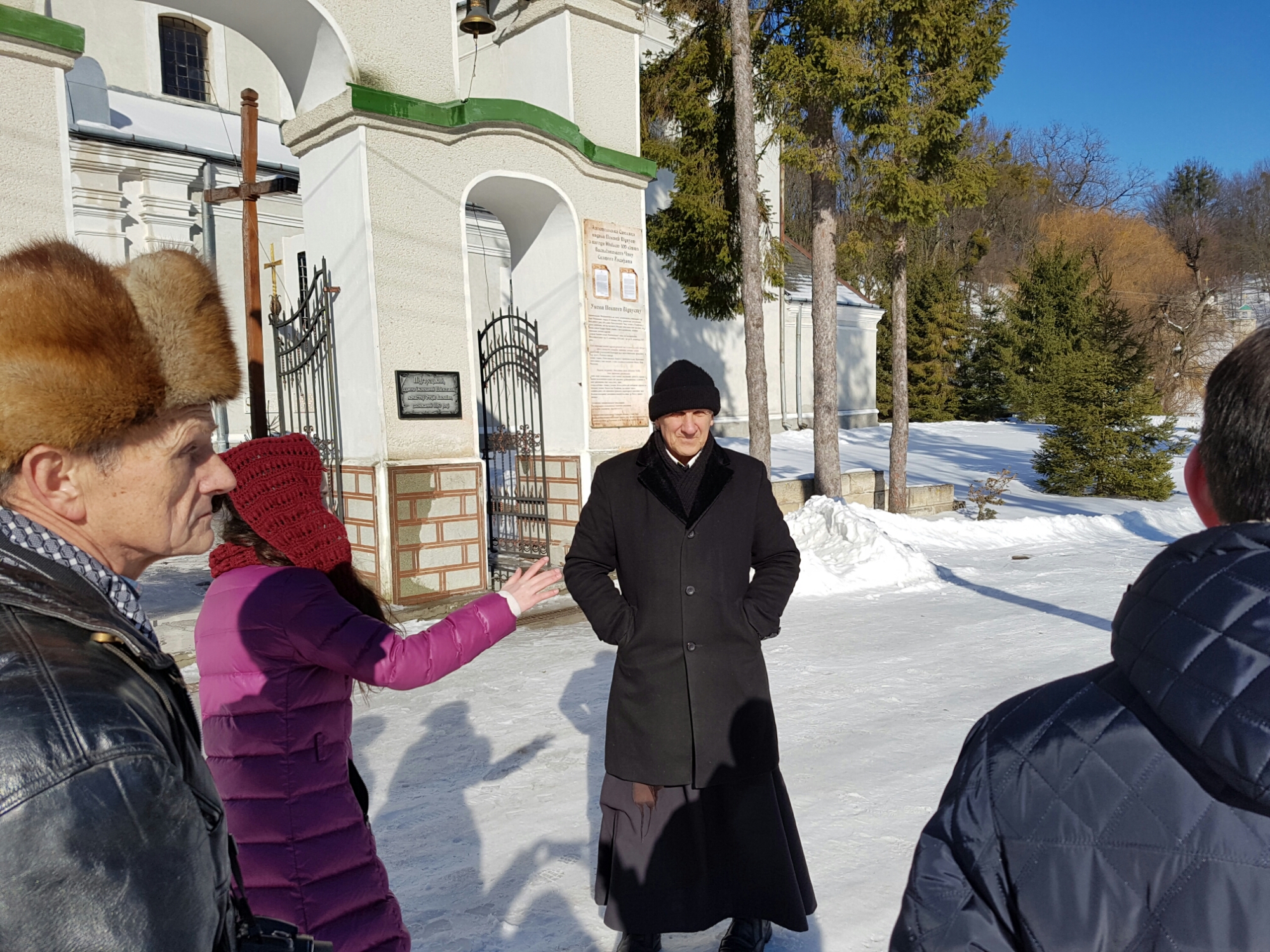 Nastja och Fader Viktor.
Forskaren och arkeologen Fedir Androsjtjuk, som arbetar i Sverige, kan troligen förtälja mer om den saken, då han forskat just på nordmäns resor i Österled och skrivit boken Swords and social aspects of Weaponry in viking age societies.
Idag är det svårt att skönja att det finns ett gravfält på platsen. De förstördes vid det slag som beskrevs inledningsvis.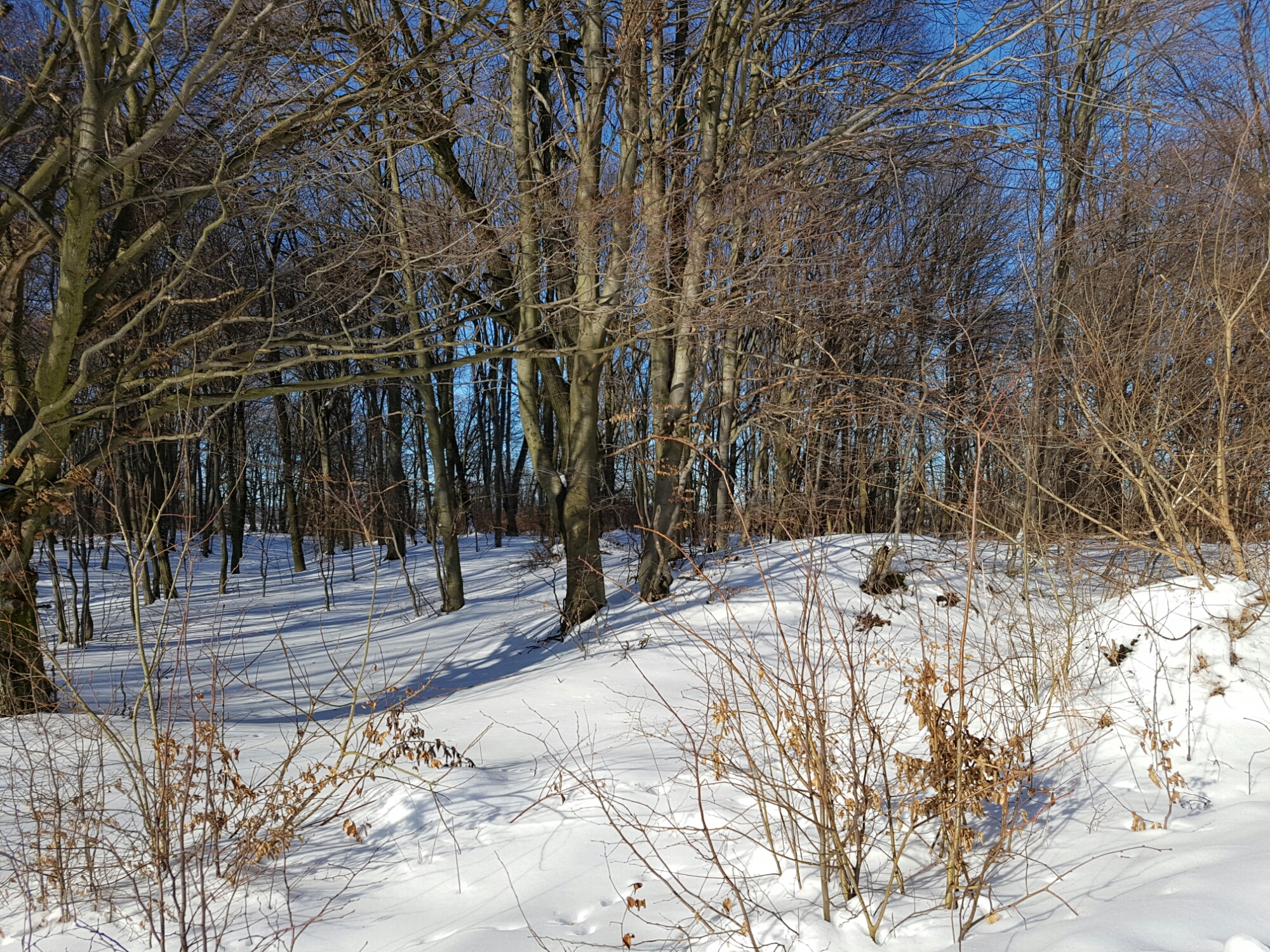 Gravfälten idag.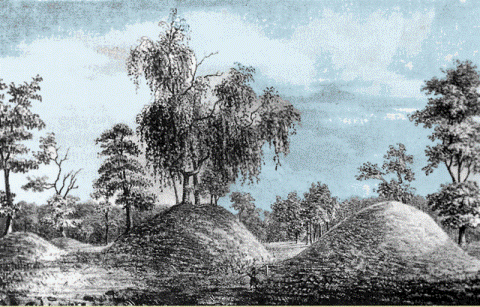 Gravyr från 1800-talet föreställande gravfälten.
Jag tänker på Alice Ankarcrona. I sin självbiografi beskriver hon hur hon red från Busk till Olesko och Pidhirshi. Hon måste ju också hört de här historierna. Det går en linje från Sverige till Busk, och på något märkligt vis ritas jag in i den. Så som Alice måste har känt. Vi människor är så finurligt sammankopplade. På nästan varje plats kan du gräva och du hittar en bit som känns kopplad till dig själv. Märkligt då, att vi trots detta hellre ser våra olikheter. Bygger murar. Och mördar varandra i krig.