(Läsningstid:
3
minuter)
PINK MAGIC

The gold flames dart.
I shall burn a pink rose,
a black hen's tiny feather
and a human heart.
I shall never poison,
I shall never murder,
this heart has no owner,
it's only mine.
No dove's gore in a bowl,
my magic isn't cruel,
into the witch's stew
I'll toss my own soul.
(1924)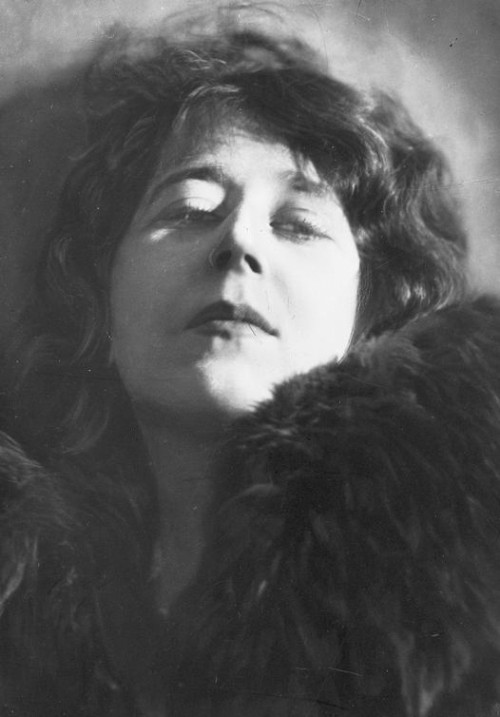 Dikten du just läste är författad av Maria Pawlikowska-Jasnorzewska, eller som Czesław Miłosz kallade henne, en polsk Sapfo. Men vem var då denna Maria Pawlikowska-Jasnorzewska?
Maria föddes år 1891 i Kraków. Hennes familj var en konstnärlig familj och både hennes pappa och morfar var/är mycket kända konstnärer. Hennes barndom var mycket lycklig, frånsett några hälsoproblem. Marias barndomshem kallades för "Kossakówka" (efter familjenamnet Kossak). Där styrde hennes eldiga, men varmhjärtade mamma, och det var en plats där konstnärer, poeter och andra kreatörer träffades. Kraków var under denna tid nämligen en huvudstad för avantgardet, och många sökte sig dit för att hämta inspiration och få delta i det offentliga samtalet och konst, litteratur, teater och även politik.
Eftersom Maria ofta var sjuk som barn, undervisades hon i hemmet. Mycket fokus lades på språket. Vid sidan av modersmålet lärde hon sig engelska och tyska, som hon var flytande på. Efter den grundläggande utbildningen hemma, började hon studera på Krakóws konstakademi. Här studerade hon akvarell, men i tanken dröjde hon sig kvar vid de berättelser som hennes barnsköterskor hade berättat för henne som barn. Berättandet och språket blev alltmer viktigt för Maria och snart skrev hon hellre än målade.
Maria sökte ständigt efter den sanna kärleken, eller kärlekens essens, och det är väl därför som Czesław Miłosz kallade henne en polsk Sapfo. Hon var gift tre gånger, men hon hade långt många fler affärer. Hon var en rastlös person och en riktigt globetrotter. Men det tycks som om hon i sin rastlöshet faktiskt fann väg till stor kreativitet. Maria var nämligen extremt produktiv. Förutom poesi skrev hon även teaterpjäser, och då helst komedier.
1939 blev hon tvungen att, tillsammans med sin dåvarande man, fly sitt älskade hemland Polen. De flydde genom Europa, och hamnade slutligen i Storbritannien. Det här uppbrottet krossade hennes hjärta. Men mot alla odds återfann hon sin inre kraft och fortsatte att producera ändå fram till sin alltför tidiga bortgång i cancer 1945.
Efter hennes död har man hittat mycket av hennes produktion, och idag är princip allt är nu utgivet. Jag har dessvärre inte hittat några översättningar till svenska.
TO THE WORLD
This is the world for me. We shall not part.
Its great weight crushes down onto my heart
like an unconscious lover.
I offer it everything fearlessly
though it waves death in its fist, threatening me
the world's faithfullest lover.
It lays out trinkets, toys, dead butterflies
in front of me. They stay here for a while
before the gale hurls them into space.
I kiss all its multimillion lips:
please, world, speak love to me before my last sleep
deep in your embrace.

(1928)

Den polska sångerskan Ewa Demarczyk sjunger tonsättningar av diktsamlingen "Kyssar" (Pocałunki) från 1926.
Här kan ni finna fler dikter av Maria Pawlikowska-Jasnorzewska (i engelsk översättning)