(Läsningstid:
2
minuter)
Yesterday Dzyga gallery hosted an afternoon with Swedish poetry spooken by Carl Forsberg, inter alia poet, editor at retrograde.org. The gallery was full of visitors that showed a great interest in Swedish poetry from Gothenburg. Carl recited poems by Johannes Anyuru, Pamela Jaskoviak och Ragnar Strömberg. The translator Lev Hrytsyuk read his own translations and Hanna Mamchur interepeted our talk that focused on the situation for Swedish poetry and if there are any characteristic with the poetry from Gothenburg.
All the photos below was taken by Gustav Söderström.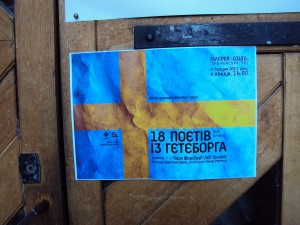 The poster at the door to Dzyga.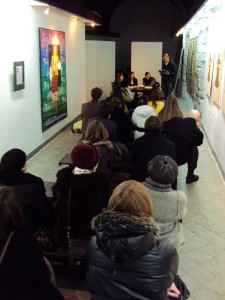 Carl standing on the right. Sitting beside him Lev Hrytsyuk,
Hanna Mamchur and on the S.E.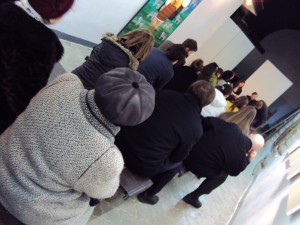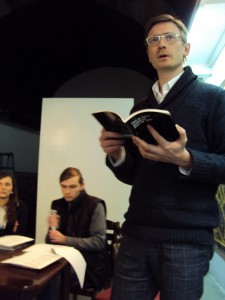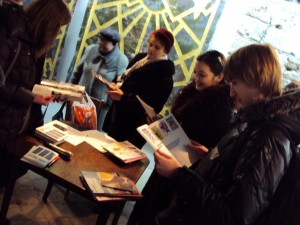 Carl donated several culture magazines to the Swedish studies at
Ivan Franko National University.
---