(Läsningstid:
3
minuter)
På Center of Urban history of Central Eastern Europe pågår just nu en fotoutställning med bilder från Lviv under Sovjetunionens sista år. завтра буде краще ("Imorgon blir det bättre "). Genom den polske fotografen Tadeusz Rolkes lins får vi göra en unik tidsresa till det sovjetiska Lviv. Här hade det med tiden en självständighetsrörelse vuxit fram, vilket Rolke lyckas fånga i sina fotografier.
Det är en fantastiskt fin, om än något sparsmakad, utställning som lyfter atmosfären under imperiets sista dagar.
På utställningen får vi bland annat följa dissidenten Vjatjeslav Tjornovil, en förgrundsfigur i den ukrainska självständighetskampen. Han dog i en bilolycka 1992, men många hävdar att det inte var en olycka utan ett regelrätt mord.
Men det är bilderna på vardagen som intresserar mest. De långa köerna och tomma hyllorna i affärerna. Manifestationerna och folkhaven. Männen som dricker öl på krogarna. Kvinnorna som går till kyrkorna. Som besökare får man dessutom en väldigt lust att placera in sig själv. Man vill känna på atmosfären.
Det är precis det som utställarna också tagit fasta på. Man kan på utställningen göra en film och berätta om sitt Lviv, eller minnen från tiden.
Det är ändå en känsla av uppgivenhet som dröjer sig kvar. För Ukraina är, genom sina många revolutioner, ett bevis på att goda förändringar inte vinns snabbt. Det kan man bara uppnå med långsiktigt arbete. Men genom att minnas och diskutera det som man inte lyckades med förra gången, kan man skapa bättre förutsättningar för dagens och framtida arbeten. För morgondagen blir bättre, om vi lägger grunden till det idag.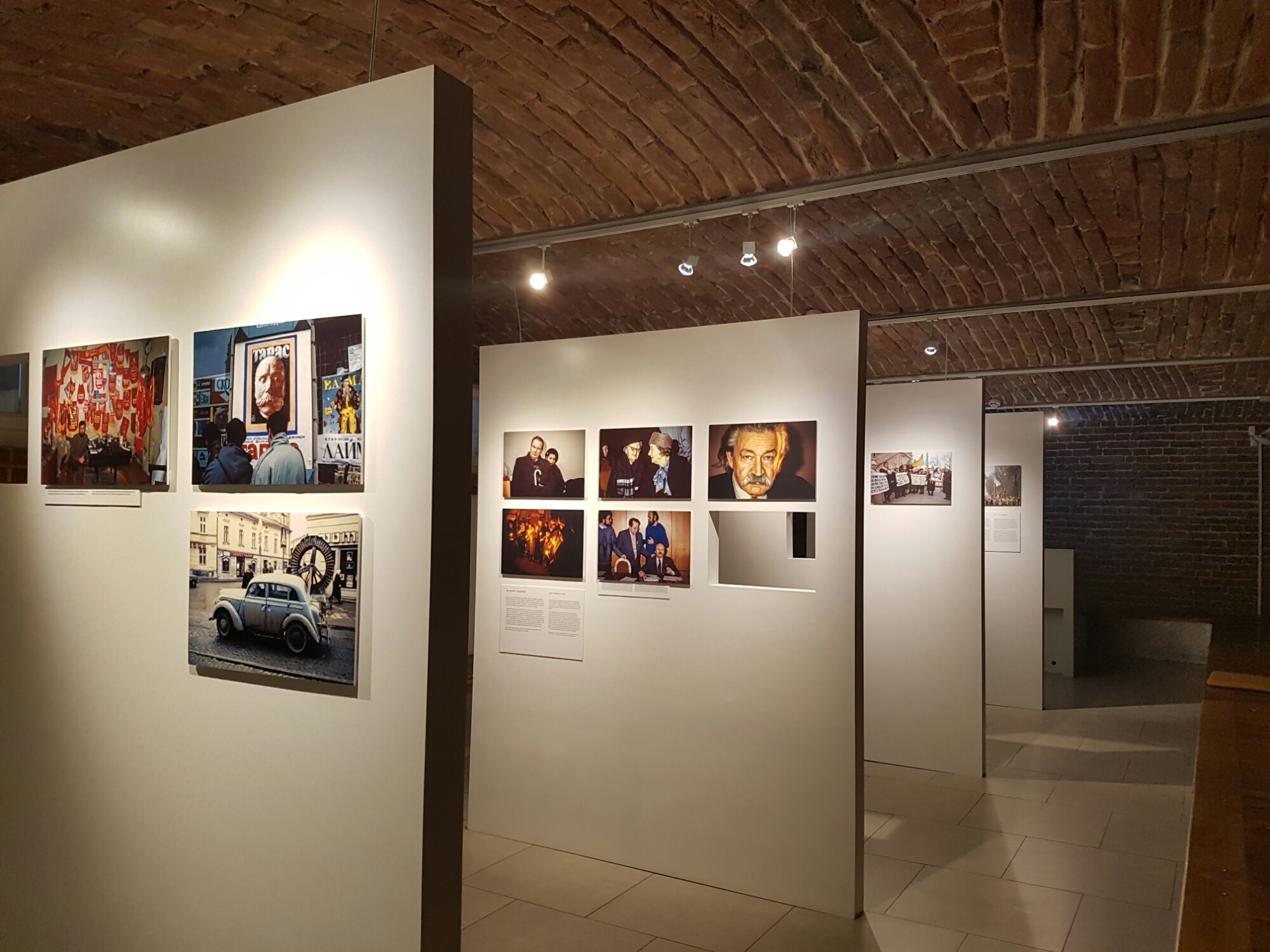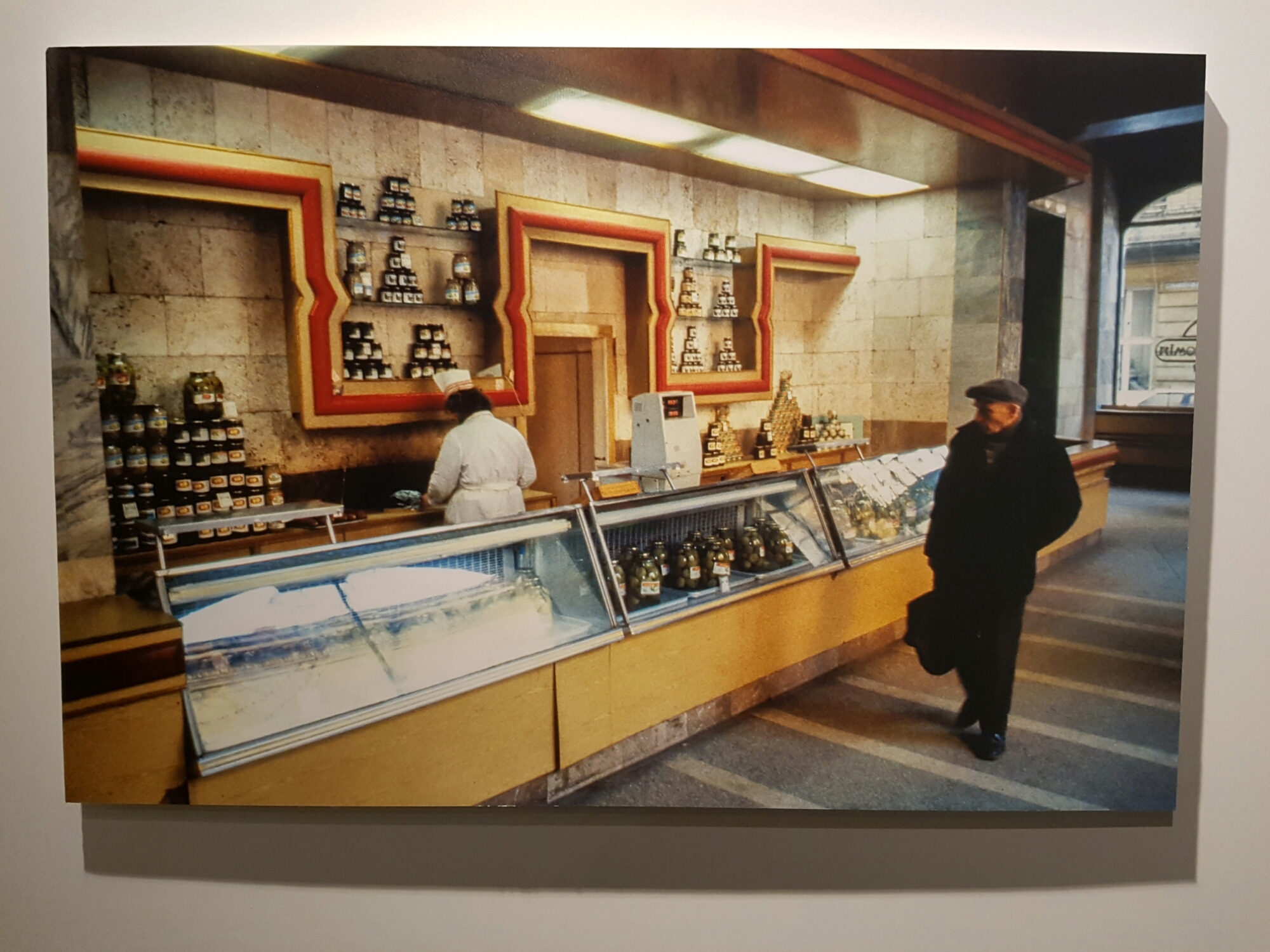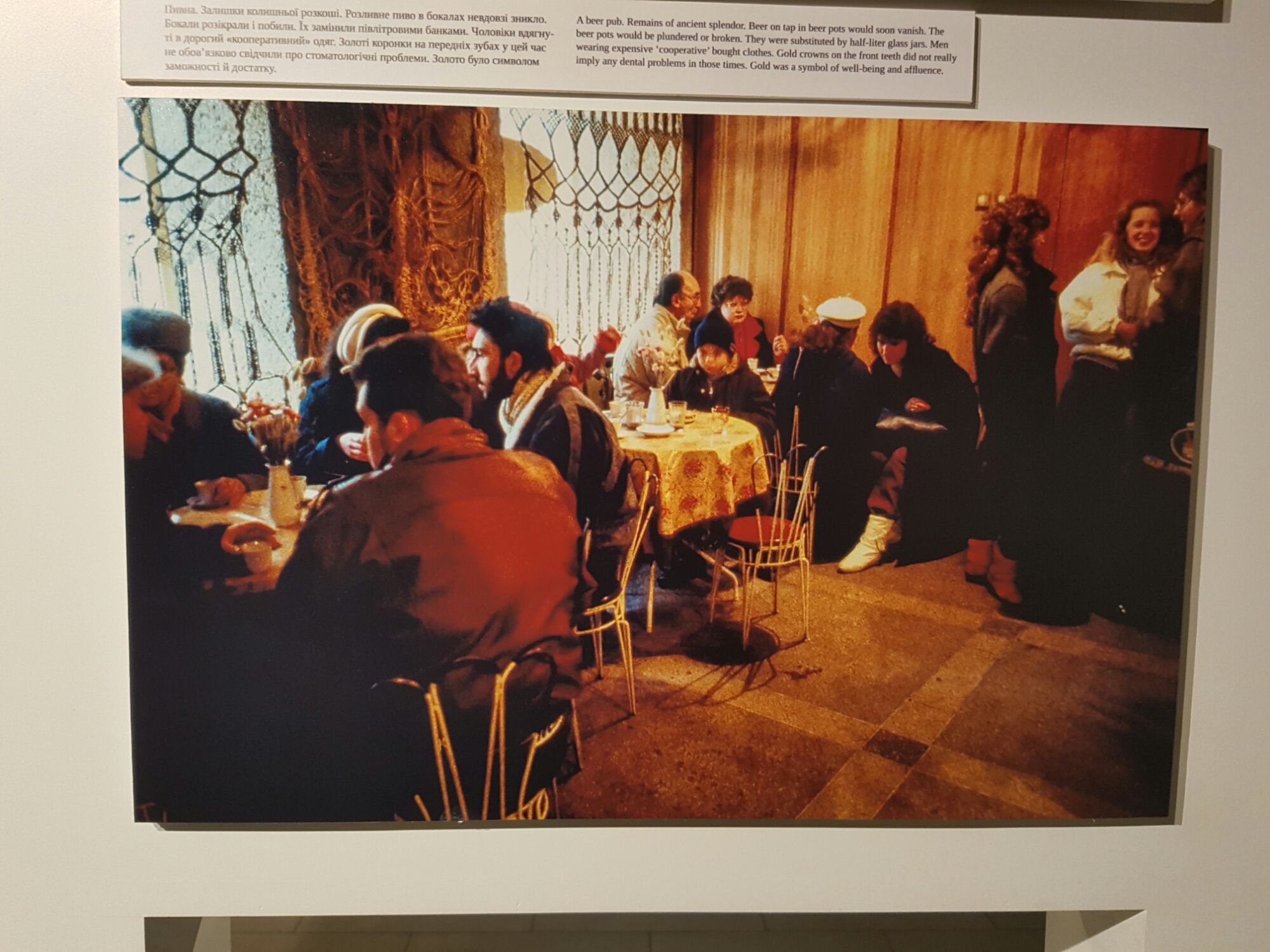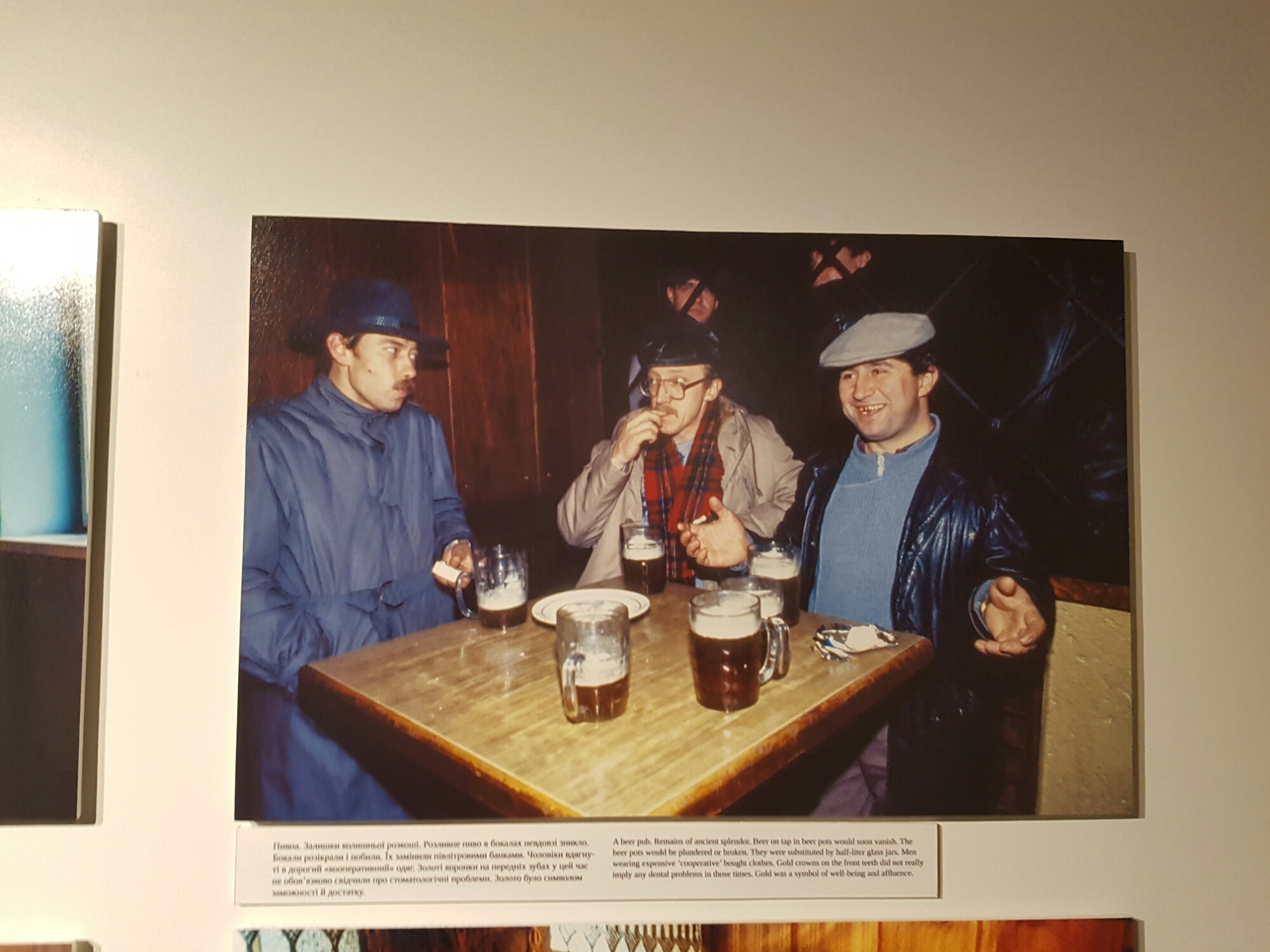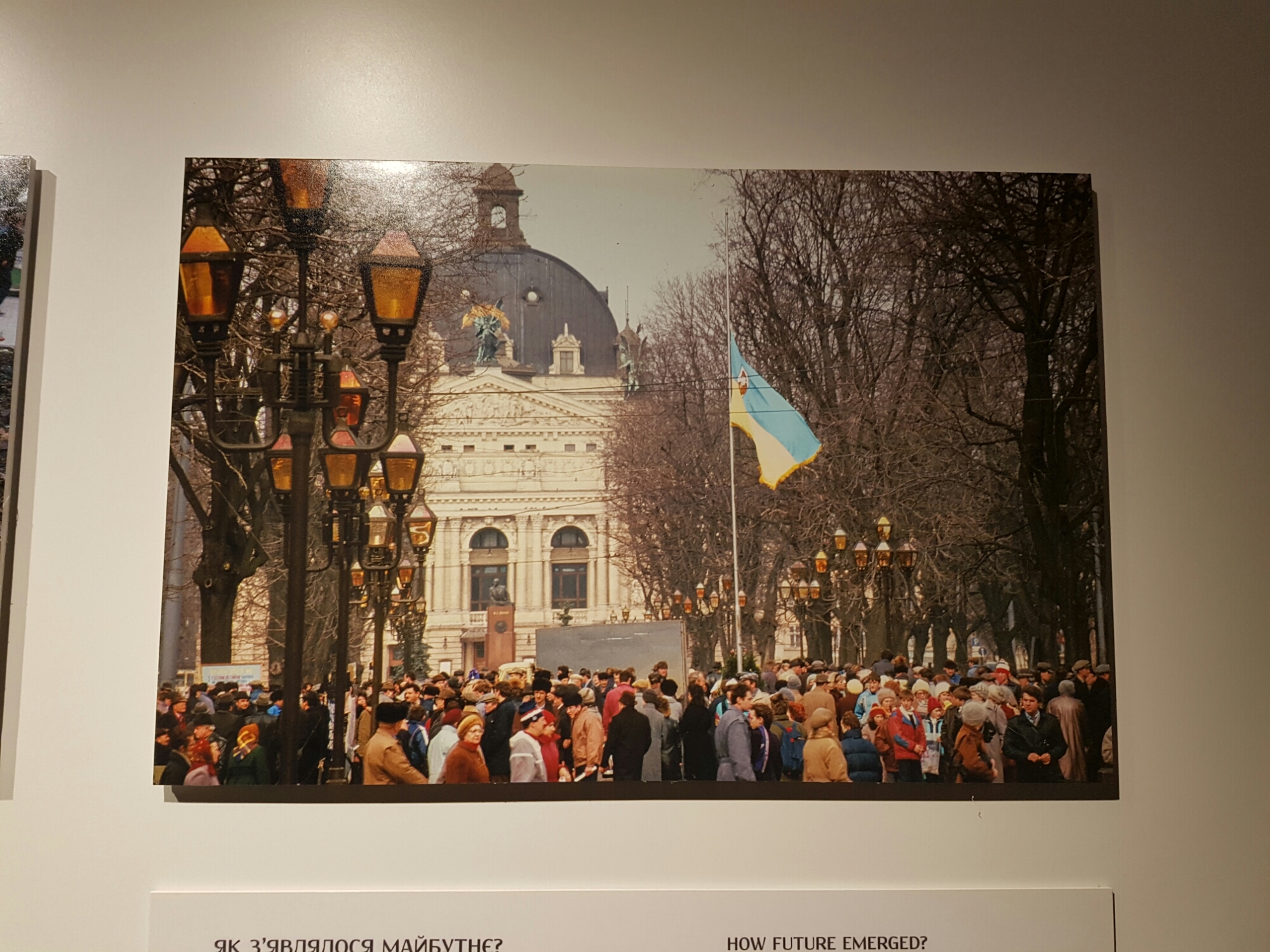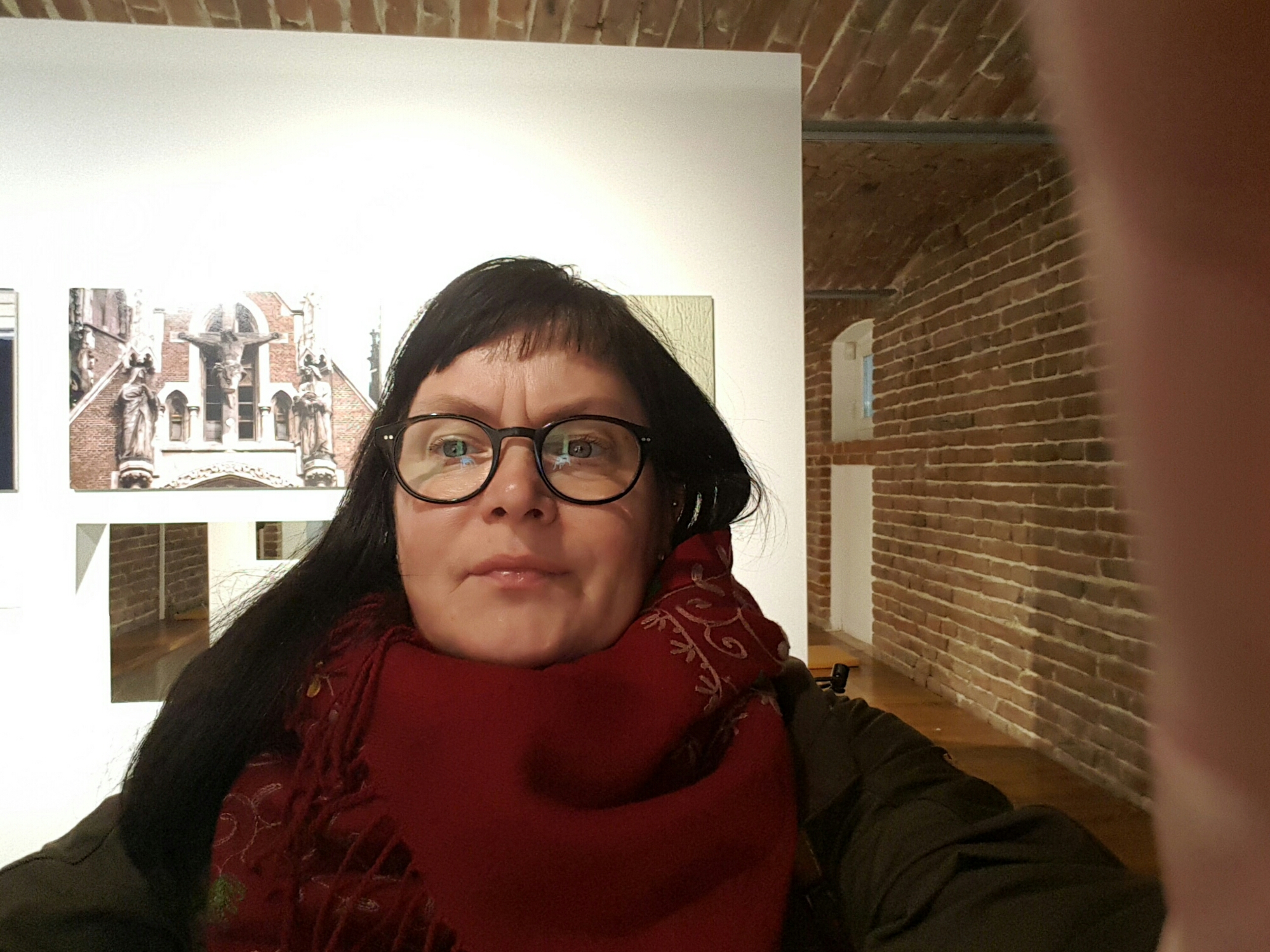 Kan jag placera in mig själv i historien?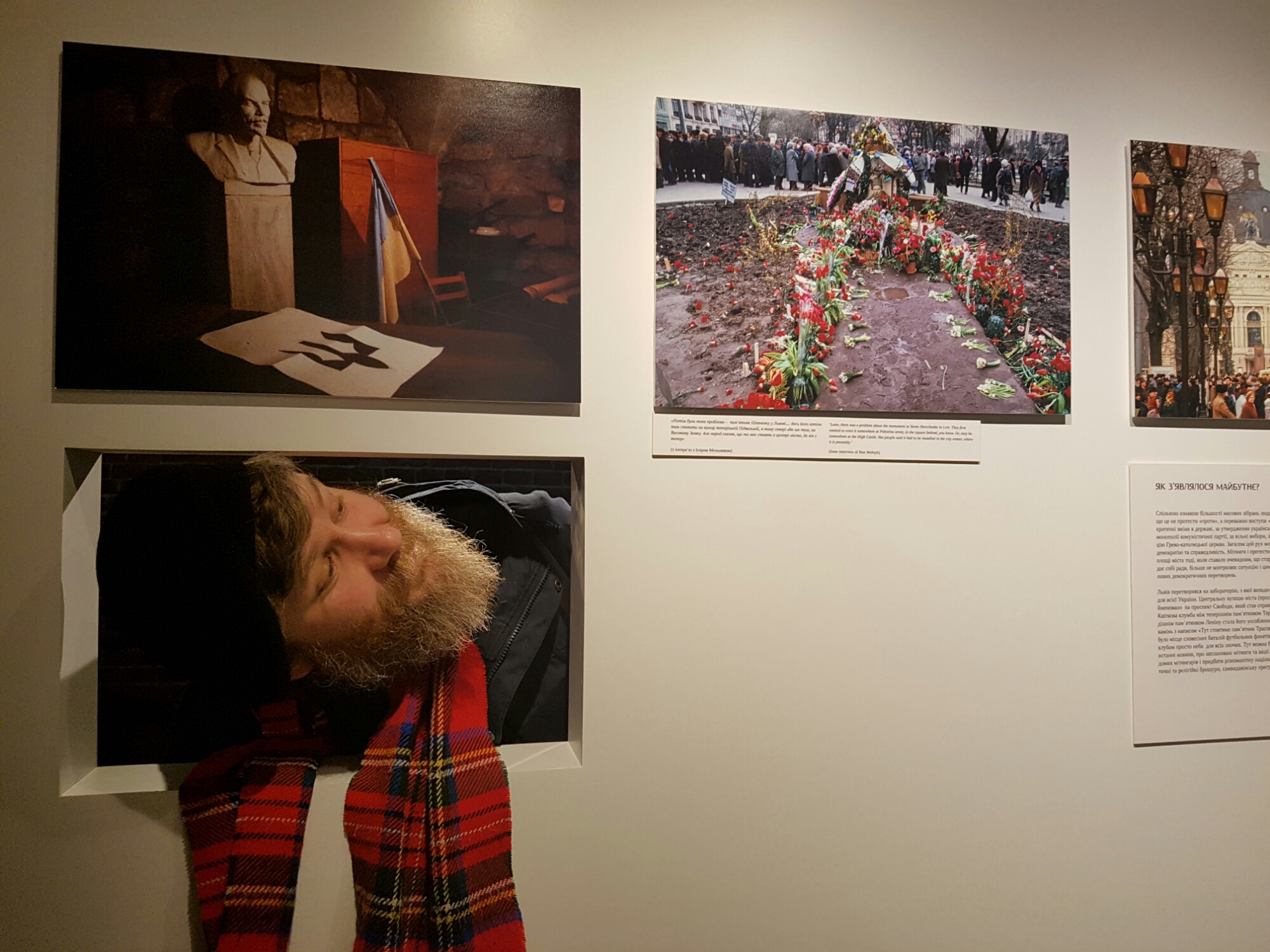 Eller kanske dig?